Meditation tips for beginners
If you've never meditated before, it can seem intimidating and even pretentious. After all, meditation is most commonly associated with monks in remote temples and new-age hippies who have nothing better to do with their time.
These negative stereotypes aside, meditation itself has been shown through scientific studies to have significant physical, emotional, and mental health benefits, and it's worth pursuing meditation, if only for a few minutes.
Like any other self-improvement hobby, meditation is best incorporated into a routine, and you shouldn't pressure yourself to overdo it immediately.
It takes time to learn to quiet your mind and focus so keenly on one thing or nothing at all, and people who have been meditating for decades still learn new tricks every time.
Here are five tips to help ease you into using meditation as a regular practice.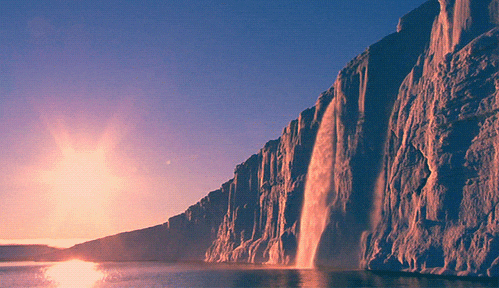 1. Don't pressure yourself
When you start to meditate, you're very quickly going to encounter the hardest part: stray thoughts, brilliant ideas, worries about the grocery list, and so on.
This is the entire point of meditation, and the fact that you're encountering them is actually a good thing. Meditation masters still do!
If you focus on keeping your mind perfectly blank, you'll feel like a failure if you can't, and this can discourage you greatly. Meditation is not about this at all and focusing on stray thoughts will mean you actually grow frustrated and emotional instead of remaining detached and calm. 
2. Don't twist yourself out of shape
You've probably seen pictures of people meditating with knees everywhere and legs that shouldn't bend that way. You don't have to do this! Sitting exactly where you are is good enough.
Anywhere you can sit with a straight back so you can take deep breaths, feet to the floor and hands in your lap is good enough.
Later, when meditation is a habit and you feel like you need more advanced challenges, you can try putting in a set of earbuds and listen to a guided meditation.
An example of non-movement meditation can be found in this simple Autogenetic Training meditation I created to calm anxiety. 
3. Set up a timer
The standard advice is "just meditate for five minutes" so that you don't feel pressured to do too much of it. Problem is, how do you know when five minutes have passed if you don't have an excellent innate sense of timing?
The simplest solution is to set an alarm or timer of some kind. This could be anything from the vibrate setting on your cellphone to a kitchen timer.
If you choose to do this, try not to choose a loud and scary sound to awake yourself from meditation. The shock can rattle you again after the lovely meditation time you just had. Instead, a gentler sound is great, or at the very least, a far-off loud sound so it isn't too abrupt.
 4. Find your perfect meditation technique
A technique you find wonderful will be the same one that bores someone else, so there's no point in listening to what others find best, except as inspiration for your own practice. Try out a variety of techniques and make note of what feels best for you.
Some common techniques include visualization and guided meditation journeys, "count to 100 breaths" style techniques, "focus on one object" meditation, and more.
For your first few meditation sessions, try something as simple as possible, such as focusing on your breathing and noticing how your breath enters through your nose and exits through your mouth (or vice versa – whichever feels more comfortable).
Here's one that is designed to help you create your very own circle of confidence.
5. Try active meditation
If you just don't want to sit still for minutes on end, you can try active meditation. This includes walking meditation, yoga, or even doing dishes – any activity that you personally find relaxing and inspiring.
If your mind has enough time to wander when doing an activity, it can be meditation. Some people think of this as a form of inner guidance.
To do this, simply stay present in the moment. Notice where your body is, what you are doing, and what is around you.  Is there sunshine on your face? Do your feet feel cold? What are your hands touching? This self-awareness will help you with sitting meditation techniques if you choose to follow them later.
Just like other types of meditation, stray thoughts are fine. Simply notice them, thank yourself for noticing, and don't get attached to the thought – keep meditating.
In a way, meditating is the easiest habit in the world to fall into. You can fit a simple ten-breath meditation into any day, no matter how busy, and you can adapt it to fit your own lifestyle.
When you make meditation part of your regular wellness routine, you help to inoculate yourself against anxiety so that you can live a calmer, more balanced life.
—
Main photo: Author holds license with Deposit Photos
If you liked this post, follow me on Facebook!
5 Simple Meditation Tips For Beginners