Cinematherapy – a closer look
Do you like watching movies? Are you the type of person who can't wait until a new film is released? Addicted the thrill of adventure?
If so, you aren't alone. Most people enjoy kicking back and chilling to a good flick. But what if I told you that movies hold therapeutic value?
Does this sound silly, maybe even "new agey"? I don't blame you. After all, most folks aren't watching films for their therapy on.
Still, movies can be used to help lift your mood, quell anxiety and even deal with pain.
Cinematherapy, also known as movie therapy, was popularized by Dr. Gary Solomon, author of the book The Motion Picture Description.
At its core, movie therapy is a form of self-help that uses films, particularly videos, as tools for self-insight, healing and growth.
As a counselor, I can tell you that I've encouraged many of my clients to watch specific films as part of homework. In many instances, the goal is to help the person step out of themselves and into the world of another.
Obviously, movies aren't curative. For example, if you are living with depression, watching a comedy isn't going to make everything better. But it may help to lift your emotional burden when combined with other things, like physical activity, that is known to treat the blues.
What follows are five ways you can use movie therapy as part of a plan for wellness. Read them all and see which ones best apply to your situation.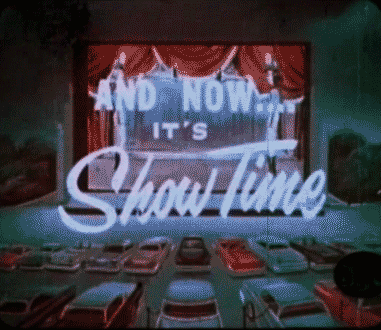 1. Stirs creativity
One of the coolest things about watching movies is how they can get your creative juices flowing. For example, maybe you are working on a project and feeling stuck.
You could let the stress takeover, which eventually leads to anxiety. Or, you could flip on a movie from your favorite genre and immerse yourself in the experience.
The goal is to let your mind go and simply "be" with the imagery, characters and plot. At the end of the film, you may find new insight into the problems you are trying to solve.
Hint: It helps to watch a flick you haven't seen before. Choose something with an adventurous theme.
2. Softens anxiety
Another benefit to watching a good movie is how it can pull you out of your head. For example, let's say you are planning on a vacation to Hawaii but struggle with gaining the courage to get on a plane.
By watching a vacation focused film where people fly to their destination (hopefully a sunny island), may help to desensitize your fears.
There are tons of vacation type movies to choose from. Just do a Google search and you'll see plenty.
3. Offers options for depression
When you are depressed, it's common to feel isolated and alone. This is particularly true for seasonal depression, where a cabin fever can set in.
Streaming a film that speaks to what you are going through can help to universalize your emotions and encourage self-compassion.
Obviously, you'll want to be mindful of the types of movies you watch as some films can make you feel worse. But a light comedy that touches on depression might be helpful.
Dr. Richard K. Nongard, a counselor and educator in Nevada who trains other clinicians in mindfulness-based wellness techniques shares the following.
"The great thing about movies is that they often show how a person handled depression – either in a way that was helpful or in a way that caused more problems. And by seeing somebody in a movie, I can put myself in the place of that experience and come to a conclusion about what would be best for me."
4. Builds inner confidence
Lacking confidence about a pending activity, such as speaking in public or meeting someone new? Trying to find sources of inspiration?
If the answer is yes, watching a film that somehow relates may be extremely helpful. By seeing a character work through a similar struggle, you allow yourself the chance to imagine yourself doing the same.
There are more movies about self-esteem that I can shake a stick at. Just do an Internet search for "movies that help build confidence" and see what you come up with.
5. Ameliorates physical pain
Are you recovering from surgery, struggling with arthritis or healing from an accident? Believe it or not, watching a funny movie might help to reduce physical pain.
We know from lots of clinical research that humor therapy can help to soften the sting of pain and increase happiness. What better way to get your laughter on than by streaming a hilarious comedy?
These types of films are easy to find on Netflix, Hulu or Google Play. If you aren't sure which one to choose, simply do an Internet search on "movies for people in physical pain".
You might be surprised at what you'll find.
Wrap Up
Obviously, movie therapy isn't curative. You'll want to work closely with your healthcare team to treat whatever ails you.
That said, watching a meaningful film might be a great way to step out of your head or gain new self-insight.
Got your popcorn handy? Ready to get your movies on?
—
Feel free to follow me on Facebook!
5 Ways Movie Therapy Can Help You Feel Better!