Clear negative energy
Although not quantifiable, many people believe negative energy is real. In the Karmic teachings of ancient Buddhism,  the ancients tell us energy can be good or bad.
No doubt, you've visited places that somehow felt "off." You experienced discomfort but didn't know why. At other times you might notice quarreling creates negativity.
Whether your perception of undesirable vibrations stems from downbeat thoughts or your environment, getting rid of an unwanted atmosphere may lighten the mood.
Clear the air
According to custom, there are various ways to cleanse the air, depending on circumstances. For example, if a place feels negative, open the windows. Build a draft through the room or building by keeping several doors or windows open at once.
It has also been said you can also clear negative energy from material if you shake rugs, plump cushions, and wash throws to improve vibes. According to some cultures, sea salt soaks up negativity, so keep a bowlful where the atmosphere is gloomy.
Other ways of clearing negative energy from a house include burning sage smudge sticks, getting rid of clutter, and putting plants in rooms. It's possible to build positive energy, too. Meditating, chanting, and having fun will increase positivity. Likewise, activities involving kindness and gratitude help.
If you quarrel with someone, some shaman believe it is best to clear the energy and make peace. Disparaging thoughts create an atmosphere of negativity. When you're upset, painful emotions and the stories you tell yourself muddy vital energy. Sometimes, it's possible to make peace by communicating lovingly when you fall out with people. If doing so isn't possible, though, make peace with yourself.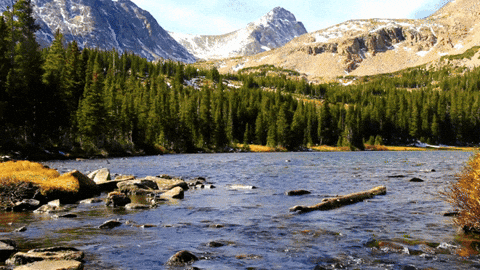 Mindful Self-Talk
Much of what the ancients teach us about negative energy suggests we focus our self-talk with compassion in mind – for ourselves and others. Remember everyone wants to be safe and happy. When you argue, your views clash with the opinions of another person, but your goals are similar, so don't berate yourself or others with unkind thoughts.
Focus on mindfulness and concentrate on breathing. Let unwanted thoughts fade. Take a break from your critical inner self if you are upset. Put off dealing with difficult relationships until you are calm and no longer generate negative energy.
Also, imagine you shower away negativity, or stand in the wind and picture negativity flowing out of your body.
Don't let negative energy get you down. Give it the heave-ho. Cleanse the atmosphere by opening windows and creating a draft. Shake out material items, burn sage smudge sticks, and keep a bowl of sea salt in each room.
Also, make peace with others and yourself to generate positive energy, and negativity will pack its bags. At least that is what the ancients tell us 🙂
How To Get Rid of Negative Energy Through Mindfulness