After a tough, tiring day at the office, the thing you need most of all is some time to relax and let your cares fade away. Sometimes, though, unwinding isn't as easy as we would like it to be.
Worries, cares, and other sources of stress have a way of hanging around, making true relaxation almost impossible. What you need in such situations are concrete steps to take towards relaxation. Here are five suggestions to help you unwind after a stressful day.
1. Take a hot bath
A hot bath may be one of the best ways to relax in the world. Soaking in hot water has a naturally relaxing, lulling effect that helps your stress melt away. Without any tasks or duties demanding your attention, you'll be able to let go and think of nothing more than the comforting, warm wetness that surrounds you.
If your body is aching after hours of sitting at your desk, a hot bath can also be a great way to relieve the pain. Hot baths also lower blood pressure and help the circulatory system. Try adding bath salts or essential oils for extra relaxation.
2. Get some exercise
Working out is a great way to relax a busy mind. It's hard to care too much about job stresses and other worries when you are sweaty and exhausted from pushing your body to its physical limits. It's true that you won't feel physically relaxed during exercise, but afterward, you'll feel pleasantly tired and calm.
Physical exertion has a way of making you forget your cares. Exercise also improves sleep quality, better preparing you for another stressful day. You have lots of options – from taking a scenic walk to trying something like tai chi. If you can get close to nature, even better.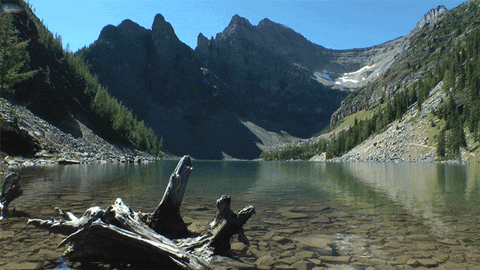 3. Have a nice meal
Pampering yourself with an enjoyable experience is a good way get relaxed. You'll feel special and, afterward, a little less careworn and tired. Try having a really good meal — either stay home or go to a nice restaurant.
If at home, have a spouse or friend make the meal for you (unless you find cooking itself to be relaxing). A delicious dinner will distract you from the sources of your difficulties and stress (if only for a little while) and afterward, you will feel cared for and content.
4. Meditate
Spending a quiet, calm period of time alone may be exactly what you need to achieve relaxation. No formal training is required for mediation: just find a quiet place suited for solitude. Now make sure there are no distractions, and begin by closing your eyes.
Focus your mind on your breathing, without consciously letting thoughts crowd into your mind. Simply be aware of each breath. Focusing on just one thing will calm and clear your mind. For further relaxation and to learn more meditation techniques, try taking a class on meditation.
5. Say 'no' to your phone
Many of us are strapped to our smartphones throughout the day. Responding to emails, checking voicemail, and darting in and out of social media are just but a few examples. When you add it all up, they amount to a serious energy drain.
By saying 'no' to your phone, you eliminate stressful stimuli that take away from your ability to relax and restore. A good thing to try is turning off your smartphone once you arrive at home and then moving the phone someplace where it's not in your line of view. Many people find this helps them to relax and recharge.
Wrap Up
Paradoxically, relaxation can sometimes take a little work. Expecting your stress and anxiety to be relieved simply because you're not at work isn't realistic. You may need an actual activity to get your mind off your troubles and to reach a state of tranquility.
With a little focus, it is possible to use downtime to relax and restore.
—
If you liked this post, please follow me on Twitter!
5 Simple Ways To Relax After a Stressful Day