Just about every member of the business world community is occasionally required to make a presentation at work.
However, public speaking fills many people with trepidation and anxiety. Otherwise confident individuals often find the prospect of making a presentation nerve-wracking.
As a result, poor-quality presentations that let down both presenter and audience are all too common. If you need to improve your presentation skills, here are four tips for how you can do better.
1. Have a definite focus. A presentation is not the place for a winding speech filled with digressions. Your audience will have a hard time following you unless you adhere to a tight, organized structure.
Nobody gets anything from a presentation lacking a clear focus. Lay out your main idea early on, and then keeping restating it in different ways throughout the rest of your presentation. Remember, every part of your presentation should serve to reinforce your overarching message.
2. Simple is better. While not every workplace presentation involves Powerpoint, most do. Unfortunately, Powerpoint is often misused. Crowded, overly complex slides laden with confusing images and too many words are common.
Some presenters even make the mistake of reading off of their slides. But with Powerpoint, the goal should be clarity, which means simpler is almost always better.
Include just a few words on each slide, and use quality images.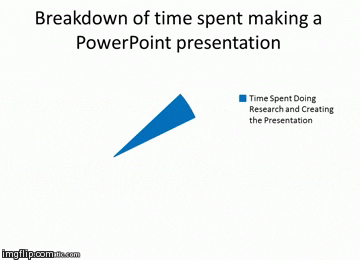 3. Communicate effectively. Poor public speaking skills can easily ruin an otherwise excellent presentation. First, you must speak clearly and loudly — if no one can understand you, your presentation will be a disaster.
Enunciate every word properly, and try to cut down on filler words such as 'uh,' 'um,' and 'like.'
Don't talk too fast, even if you feel nervous — rapid speech is hard to follow. Since monotone is boring, vary intonation and highlight important points by emphasizing keywords or pausing briefly. Keep your audience engaged and alert by making eye contact or by asking questions at appropriate times. Finally, remember to speak with confidence and authority.
4. Practice. As the saying goes, practice makes perfect. Only the strongest public speakers are capable of knocking out a great presentation without any practice. Getting up in front of a group of people can easily induce an attack of nerves.
However, if you've already practiced your presentation plenty of times, you'll be less likely to panic under pressure. Practice your presentation until all of the elements flow easily and there is only a minimum of pauses, vocal filler, and mistakes.
Being able to make a quality presentation can be critical to achieving career success. If you are capable of consistently producing strong presentations, you will impress both coworkers and superiors alike — especially since struggles in this department are so common.
Four Tips For Making Better Presentations at Work