Share The International Symbol of Peace
Mental Health Humor Cartoon by Chato Stewart
Curator of Antiquities:
Here is the native bone-head whaling spear AND the FREE accompanying ceremonial mother-in-law t-shirt international symbol of peace…
Happy Customer:
[holding A Fist Full Of Money]
Caption:
Some family members are easy to buy gifts for…
A Mother-in-Law cartoon joke…YES!  The funny thing about this cartoon is that I have a great mother-in-law! Figured I would have a little fun with my new concept of PEACE. The idea came to me while looking at a bulls-eye and thought there has to be another use for it. That's when I thought, it should be the international symbol of peace.
The International symbol is really not a bulls-eye. LOL, I guess it goes along with a quote I heard a while back and just googled; making sure I say it right and reference too.  In Latin it is, "Igitur qui desiderat pacem, praeparet bellum."  It's translated, "Therefore whoever desires peace, let him prepare for war." It is often shortened to "si vis pacem, para bellum." Meaning: "If you wish for peace, prepare for war."  I'm sure it's a coat of arms for something. I know I've heard it quoted in a movie not too long ago.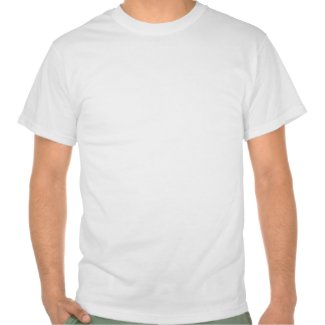 Peace on Earth Tshirt
by
chatobstewart
Design your own tee shirt
online at Zazzle.
I don't  agree we need to go to war to get peace in a physical way. War does not cause peace, it causes chaos, trauma and death…not very peaceful outcomes!
This does not preclude the idea of wanting peace MENTALLY then we need to prepare for war in a metaphysical way on our own reality. I truly believe I'm using the word "metaphysical" wrong. I should ask my wife Joan Winifred how to use the word metaphysical properly.
The idea I want to make is that we are at war within our own brain and in-order to find peace–we must be ready to fight even if it's…
Warring with our Brain to find Peace 3 Tips:
1.  Keep your mind sharp, exercise it regularly by doing things that make you THINK.
2. Avoid things that are known to be HIGH fatty in your diet.
3. And…ummm, Ah, Hmmmm.   (Oh, i cannot remember!:)
**********************
Friend me on Facebook @chato B Stewart.
———————————————
—————-
View previous Newsletters.
Originally Posted on https://blogs.psychcentral.com/humor YOU need permission use ©2011
********************************************
Please share with your friends:

Comments are closed for this post.
APA Reference
Stewart, C. (2012). Share The International Symbol of Peace. Psych Central. Retrieved on October 19, 2017, from https://blogs.psychcentral.com/humor/2012/12/share-the-international-symbol-of-peace/