Plain and simple, insomnia is no fun!  Every night, millions of people have difficulties going to sleep.  For people with mental health problems, the lack of sleep is an on-going aggravation (and that is putting it mildly).  Over one-half of insomnia cases relate to depression, anxiety or psychological stress
I had insomnia this past weekend.  Mania and hypomania tip the scale more any given day than depression.  When the insomnia hit, I knew the  bipolar roller coaster was getting revved up for my boarding.
Since I couldn't sleep, I began cleaning out my night stand at 3:00 a.m.
Trying to go back to bed, my paranoia mounts with every tick of the clock.
The next day I feel hyped up on no sleep. I can conquer the world!  Whereas my friends guzzle down coffee all day just to exist.
While other times I walk around all day like a zombie.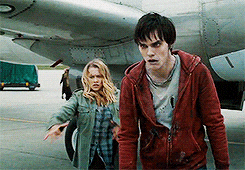 As I begin to fall asleep the next night, nightmares haunt me and I do whatever I can to stay awake.
This is me trying to get comfortable in bed.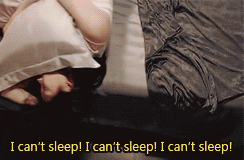 I try and try and try to figure out how much longer I have to sleep before the alarm clock goes off.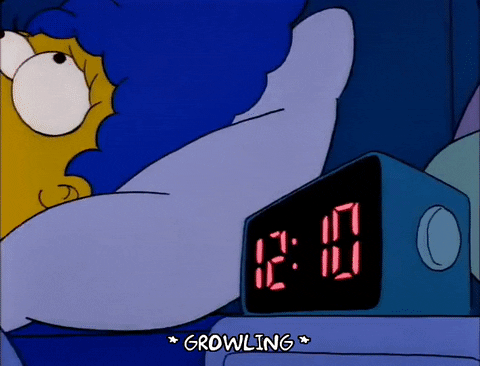 9.  And this is me the next day at work.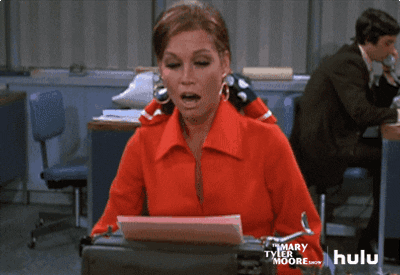 I almost forgot. The entire United States workforce suffers a loss of $63 million dollars every year due to insomnia. A big problem?  I think so.
Comments
In the section below, send me a comment.  Tell me about your insomnia experience and how you are dealing with it.
References
http://www.sleepeducation.org/news/2014/03/10/insomnia-awareness-day-facts-and-stats
https://www.nami.org/Learn-More/Mental-Health-Conditions/Related-Conditions/Sleep-Disorders
All GIFs where taken from the above website.
10 GIFs for Insomniacs to make you laugh not cry