Psychiatrist Candida Fink, MD, specializes in child and adolescent psychiatry, with expertise in autism, pediatric bipolar disorder, and mental health issues in school settings. She is the co-author of The Ups and Downs of Raising a Bipolar Child (with Judith Lederman, Simon and Schuster, 2003) and Bipolar Disorder for Dummies (with Joe Kraynak, John Wiley & Sons, 2005). She has been featured nationally and locally in broadcast, print, and online media coverage and is a frequent speaker on mental health topics for community and school-based audiences.
Dr. Fink is a graduate of the Boston University School of Medicine who did her psychiatry residency at Beth Israel Hospital, Boston and her child fellowship at Boston Children's Hospital, both teaching centers for Harvard Medical School. Among her academic appointments have been clinical faculty appointments in psychiatry at the Westchester (N.Y.) College of Medicine; the Cornell University School of Medicine; and a clinical fellowship at the Harvard University School of Medicine.
A board certified practitioner in general, child and adolescent psychiatry, Dr. Fink has practiced privately in Massachusetts, Arizona and Nevada, and currently lives and practices in New Rochelle, New York. Her clinical background includes a wide range of consulting and staff positions, including posts as the acting Director of Psychiatry in the Developmental Evaluation Center at Children's Hospital in Boston; at Contact Managed Care in Phoenix, Arizona; at the Good Samaritan Regional Medical Center in Phoenix; as medical director of the child and adolescent unit at West Hills Hospital in Reno, Nevada; and at New York Presbyterian Hospital, White Plains, where she served as medical director of the adolescent unit. In these posts, her work has extended from child to adult populations, including psychopharmacology; individual and family therapy and coaching; teaching and supervision of medical students, residents and fellows; inpatient and outpatient care; treating children with developmental disabilities, fetal alcohol exposure, and behavioral disabilities; early childhood therapy; evaluating and treating autism; and more.
As a consultant to educators and policymakers, she has advised the New Rochelle (NY) School District, the New York City Department of Education, the Nevada Department of Education, the Greater New York Hospital Association and the New York State Office of Mental Health, as well as on committees for the American Academy of Child and Adolescent Psychiatry and the Arizona Children's Home Foundation.
Dr. Fink is a member of the American Academy of Child and Adolescent Psychiatry, the American Psychiatric Association, the Child and Adolescent Bipolar Foundation, and the New York Academy of Sciences. The Ups and Downs of Raising a Bipolar Child was recognized by the New York chapter of the National Association of Mental Illness as contributing significantly to greater understanding of mental illness in the community.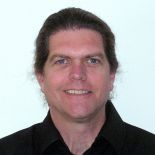 Joe Kraynak is a freelance author who has written and co-authored numerous books on topics ranging from slam poetry to computer basics. Joe teamed up with Dr. Candida Fink to write his first book in the For Dummies series, Bipolar Disorder For Dummies
, where he showcased his talent for translating the parlance of psychiatry into plain-spoken practical advice. He then tackled Flipping Houses For Dummies
and Foreclosure Investing For Dummies
with legendary real estate pro Ralph Roberts to produce the ultimate guides for real estate rehabbers. In his most recent book, Food Allergies For Dummies, Joe teamed up with world-renowned allergist, Robert Wood, MD, to pen the practical guide to living well with food allergies.
On December 10, 1999, Joe's wife was diagnosed with bipolar disorder. Since that day, they have bounced around to a half dozen doctors and even more therapists, broke in a few young marriage counselors, survived several changes in health insurance coverage, attended dozens of support group meetings, and endured the career changes and financial hardships that commonly accompany bipolar disorder. In Bipolar Disorder For Dummies, Joe offers his experience and insight of living with bipolar disorder as a significant other. For more about Joe, check out his website at JoeKraynak.com.