It was a twerking working weekend for me, but I did get to catch up on a Miley Cyrus' Saturday Night Live appearance, and Sinead O'Connor's not-so-motherly advice to the former Disney star.
The two have been haggling back and forth like middle school girls in love with the same boy. Here is a link, but proceed with caution because Sinead's favorite word starts with an "F." To summarize, Sinead wrote an open letter to Miley warning her of the pitfalls of the music industry. She advised her not to let the industry use her body for profit. Had it not contained multiple F-bombs, it might have been a decent letter. Certainly her advice was spot-on, and no one would know better than someone who has been there and done that.
The thing is… you don't tell a 20-year-old what to do, and you especially don't do it in a public forum. I have an almost 20-year-old niece and I know, firsthand, that 20-year-olds do whatever they want. That's not necessarily a bad thing. We've all been kids, we all know what it's like to try and "find ourselves" in the world. You think you know everything at that age. It will be another 10 or 15 years until you look back and realize you never had a clue.
So when you write an open letter to a young woman who is determined to show the world she's bad-ass and more than in-touch with her sexuality, and you tell her to stop acting like a prostitute, you shouldn't be at all surprised when you get an angry or sarcastic response. Is that what Miley Cyrus is doing – acting like a prostitute? Maybe…but that's not how you want to word it in a letter the entire world can see.
Miley responded by retweeting several of Sinead's tweets from two years ago, when she was quite sick with mental illness. She also compared her to Amanda Bynes, another young star who is reportedly seriously mentally ill. She brashly reminds the public of Sinead's little Pope-ripping episode on Saturday Night Live. Miley's message was clear: You've got a lot of nerve talking to me about acting crazy.
Sinead can't hold back. She writes two more letters, and this time she not only attacks Miley, but accuses her of not caring about people with mental illness or those who have been sexually abused by Catholic priests. She threatens legal action if Miley doesn't retract her posts and apologize to herself and Amanda Bynes.
It made me think… maybe Miley is right.
A mentally stable person would not attack someone barely out of their teen years because they didn't get the thank-you they were looking for. After all, had the first letter been a completely selfless act on the part of Sinead O'Connor, it would have been a private one. Sinead was looking for a whipping boy – someone she could point to as an example of all that is wrong with the music industry and our culture, in general. She wanted to be the voice of reason. She wanted to look good. She wanted positive press.
And for all of Sinead's grumbling over Miley's purported mistreatment of the mentally ill, she states in one of her letters that she wants an apology because it's hard to find work if people think you have psychiatric issues. She doesn't mind talking about the issue of mental illness, or telling Miley she's destined to have her own mental health problems someday, but she doesn't want anyone thinking she has them. In other words: Sinead O'Connor is ashamed of her own mental illness.
And a healthy adult would have let it go after Miley's retort. It would not have turned into a you-know-what match on Twitter. For someone who wants the world to see her as recovered and "normal," she did not do herself any favors by continuing to fight with a little girl.
Nice try, Sinead, but you're a dollar short and a day late.
Oh, and in case you're wondering… musically speaking, I'm more of a Sinead than a Miley. Female musicians who can write their own songs and play their own instruments win every time, if you ask me. 🙂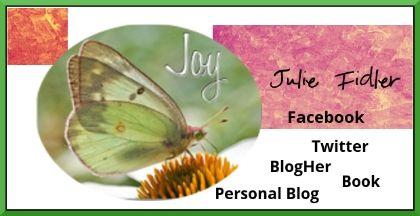 Sinead O'Connor and How NOT to Prove You're Emotionally Stable