Tattoos -vs- a PhD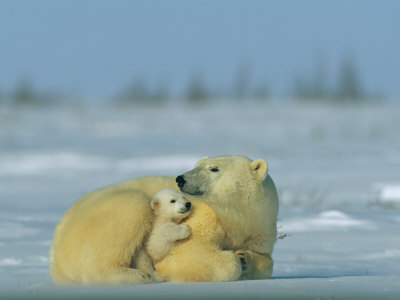 I wanted my first-born son to get a PhD and instead he decided to get a tattoo.  I was horrified.  I told this man-child, who not only towers above me but is also turning 18 next month, that the answer was an emphatic no.  Under no circumstances would he ever be allowed to defile his body.  It was a slap in the face of motherhood for me.
I have two boys and a girl and they are so different from each other that one of our close friends remarked in jest that they must have had different fathers.  No, they didn't but as any mother will tell you, no two children are alike.  My youngest son is academically inclined and my daughter is a qualified chef and her boyfriend is studying for his Masters degree.
I value education above all else and my family are more than aware of this. What mother doesn't want the best for her children and I saw higher education, good manners and strong standards as part of being the best.  A tattoo is a symbol of rebellion and defiance and I would be ashamed of having a son with a tattoo.  Tattoos have no place in my perfect family.
We had a huge row about his tattoo decision.  I was ashamed of him for wanting one when I wanted him to go onto higher education at University level.  But what he lacks in academic brilliance is more than made up for in emotional and social intelligence.  He has always been an empathically attuned child and many of his friends would come to him for support and help during personal crises and as a highly sensitive child, he naturally attracted more than his fair share of bullies.  One day another boy hit him and they got into a fight, breaking the necklace he had around his neck.  It was a cross on a chain.  He was upset and we got it repaired immediately.
This was no ordinary cross and chain.  It was one I gave him five years ago, the same one my mother had given me 22 years previously.  My mother gave it to me to keep me safe as I was traveling from Western Australia to England, so when he went to England on a school music trip, I passed my cross and chain onto him to keep him safe.  It kept both of us safe and it is this cross, this symbol of my mother's love for me and my love for him that he wants to have tattooed across his chest.
Not only will my son have a tattoo but he also recently shaved his head.  When you see my son, you might be frightened by his appearance.  But he is not making a political or ideological statement; he recently shaved his head for charity to raise awareness and money for breast cancer research.  He has compassion and empathy not only for his family but for society as a whole as well.  This is the son I judged as not good enough because he wanted a bit of body decoration that I saw as worthless.  Never judge a man by his choices in the quest for the true meaning of life.
After the row I had a sleepless night and in the morning I sent him a facebook message (as you do these days) and told him that he could get a tattoo under two conditions:  The first was that I helped him design his tattoo and the second was that I be with him when he gets it done.  It's difficult to sleep when your son has tears in his eyes because he thinks you don't approve of him.
I decided my son's feelings were more important than any tattoo he might get.  Rather than seeing it as him getting his chest filled with permanent ink and have it as a constant reminder of our fight and disunity, or rebellion and defiance, it is now a beautiful holy symbol that reflects the true meaning of our love for each other, empathy, compassion and family solidarity and I will stand proud when I tell people about his tattoo and what it means to both of us.
As far as I am concerned my son does have a PhD, but one that is not available at any University.  It is a unique qualification in the true meaning of life and family unity and is quite simple; it all boils down to love and acceptance of who we really are, rather than a piece of paper hanging on the wall telling the world how clever we think we are.
Picture:  http://www.justtattoo.net/cross-tattoo-16.html and http://www.allposters.com/-sp/Mother-and-Cub-Polar-Bear-Nestle-Together-for-Warmth-in-the-Arctic-Landscape-Posters_i3582081_.htm
APA Reference
Neale, S. (2011). Tattoos -vs- a PhD. Psych Central. Retrieved on December 4, 2016, from http://blogs.psychcentral.com/unplugged/2011/08/tattoos-v-a-phd/