Archives for August, 2011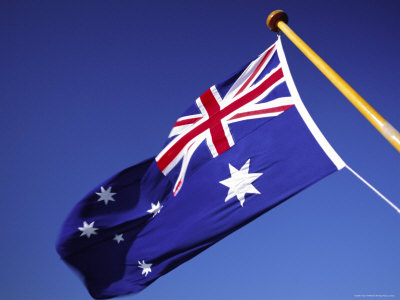 When I found out my clinical psychologist barracked for the Fremantle Dockers, I could not have been more surprised than if she'd pushed up the arm of her shirt to reveal a Southern Cross tattoo.  In Australia AFL Aussie Rules football and the Southern Cross is as Australian to us as baseball and the Stars and Stripes is to Americans.
So just how well do we know our therapists?  Not very well at all, I think we'd be surprised if we got to know them well, after all isn't it the not-knowing mystique about them that is so alluring?  The only reason I know she loves football and sits on a cold concrete bench in the middle of winter braving the elements and waving a purple, red and green scarf is because I once saw a sticker on the back of her car.  She did tell me that she also has active facebook and twitter accounts.
I had imagined her more as an arty-farty literati museum and art gallery type (aren't all psychologists) and not a footy and facebook fan.  It is cognitively dissonant to think of her screaming for her team whilst updating her status rather than reading esoteric poetry with glasses perched on the end of her nose and a crocheted rug over her lap in front of a roaring fire.  Or standing up holding an artists palette in front of a canvas and painting an award winning piece of abstract art, or perhaps reading Hemingway or Dickens (and actually enjoying them), or stitching a complicated intricately patterned tapestry, or better still, writing long wordy articles for peer reviewed psychology journals and avidly writing the self-help book she has been planning to ever since I met her (which is now 15 years and counting - and no book in sight).